"And This begins the new practice,
To achieve something,
To stand extraordinary.
Thousands will come on this planet,
Thousands will go,
To create history,
One needs to have courage not the fear..
Breaking all the comfort zones,
We began our new journey.
Not to become,
But to do something
Breaking the world of ease,
To be in ease,
Here we begin the new practice.."
_______________________________
News Flash: Early Morning Yoga Practice in the Abhiruchi Mall, Pune started with few more people.. It's an awesome day. And the energy inspired me to continue this practice till the end..
and all my friends..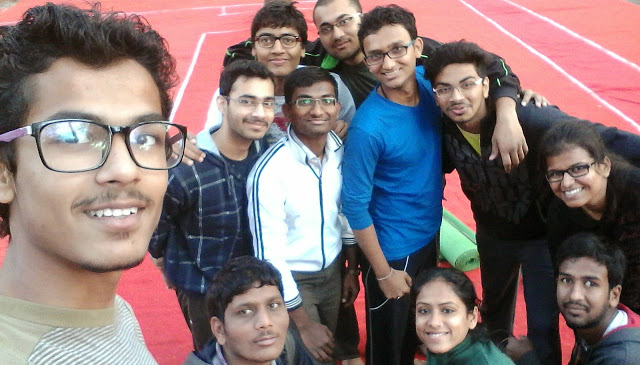 With Love,
Ink SLinger #pK
@PrasadAol (Twitter)
Keep Reading.. Keep Sharig.. Start some new Practice..