This post is for someone who is very special for me. This post is for Anumeha Didi.
2 years back when I stepped in Pune, I was very nervous & lonely because this was first time when I was out from my home for a new journey. Life is more happening when you are in Art of Living, within two days I met so many AOLites in Pune but the real life in Pune started when I stepped into Dhayari House. That was the first time I saw Anumeha Didi. With full innocence and sweetness she asked me "what will you eat?" On my first encounter with her I thought Okay! Okay! And first image of her in my mind was she is a attention seeker..(sorry didi :P :P). But as life gone ahead she became so dear to me, like a family. Almost every day she cooked delicious food for me, she trained me in countless things, she taught me the meaning of celebration. Whenever I think about her the thing strikes in my head is Unconditional Love & Infinite Belongingness. For me she is embodiment of belongingness. She cares for everyone so much that anyhow the person starts loving her; that's the reason Anu didi is favorite of everyone in our team. If we talk about energy & enthusiasm in any work then she is the booster for everyone. If we talk about food then only thing came in mind is delicious dishes of Anu didi. She simply rocks.
On 9th May 2016 (Yesterday), She got married & we lose our beautiful didi. She looks so beautiful in the bride's dress. Sameer bhaiya (Groom) is the most luckiest to have Anu didi as a life partner. Today when you're (Anumeha di) leaving us, I tried to control my tears but I can't coz you carry a special place in my heart.
Here are some few line dedicated to you (Anumeha Didi..)
Anu didi, you are the one who cared for me the most
Anu didi, you are the one who loved me the most
Cooking delicious food is your hobby,
But believe me eating it was like a 10 star hotel's party.
Everyone loves your smile, so am I
But only few knew that you look more awesome when you get angry.
Really,I will miss you in every phase of this chapter,
From scooty pep to our antique sound system
From gas stove to the shelf of your clothes
Each things here reflects your love..
Indeed, you are the craziest person I know
Nobody can take your position in my heart.
Because it's impossible for anyone to be like you.
Just a message to Sameer Jijaji (bhaiya..),
Jijaji, know that she is not just my didi..She is like a sister, mother, friend, girlfriend, cook, .. blah blah blah for meDo take care of her, & give her a lot of Love and support.Best Luck also.. Coz handling Anu didi is not as simple thing as might be thinking..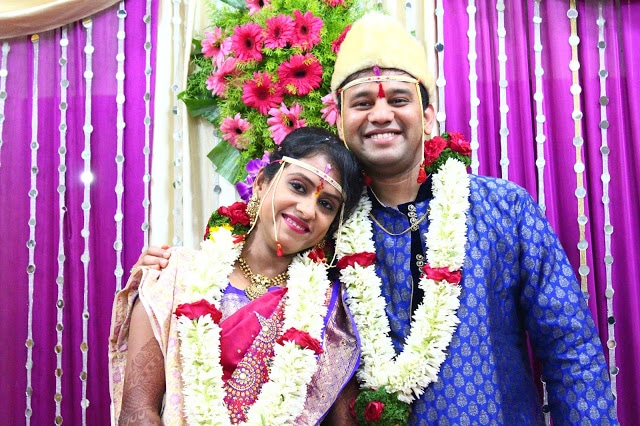 Love
Prasad