India takes a historic step to fight CORRUPTION, BLACK MONEY, TERRORISM & COUNTERFEIT CURRENCY
1. This historic step will open up new opportunities for poor, neo middle class & middle class.
2. Real estate prices, Higher Education, Healthcare to come within the reach of common citizens.
3. Funding for arms smuggling, espionage, terrorists to be choked.
4. Circulation of large volume of counterfeit currency to end.
Narendra Modi to the Nation on 8th November 2016 – "It has been a matter of concern for all of us that corruption and black money tend to be accepted as a part of life. This type of thinking has afflicted our politics, our administration and our society like an infestation of termites. None of our public institutions is free from these termites. Now is the time to change this."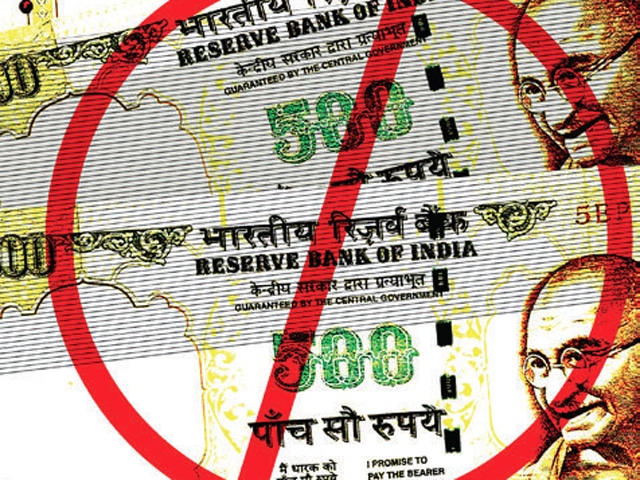 Here is what you can do:
1. Deposit old notes of Rs 500 or Rs 1000 in bank or post office accounts from 10th November till 30th December 2016 without any limit. There will be a limit on withdrawal of Rs 10,000 per day and Rs 20,000 per week. This limit will be increased in the coming days.
2. Exchange old notes Rs 500 or Rs 1000 at any bank, head post office or sub post office while showing ID proof. The limit for this is Rs 4000 upto 24th November
3. No restriction of any kind on non-cash payments by cheques, demand drafts, debit or credit cards and electronic fund transfer.
4. Check out RBI notification for more details.
5. On 9th November and in some places on 10th November also, ATMs will not work . In the first few days, there will be a limit of Rs 2000 per day per card. This will be raised to Rs 4000 later.
People friendly measures to minimise inconvenience:
1. For 72 hours, Government hospitals will continue to accept old Rs 500 & Rs 1000 notes for payment.
2. For 72 hours, railway ticket booking counters, ticket counters government buses and airline ticket counters at airports will accept the old notes for purchase of tickets.
3. For 72 hours, old Rs 500 & Rs 1000 notes will be accepted at
Petrol, diesel and gas stations authorised by public sector oil companies
Consumer co-operative stores authorised by State or Central Government
Milk booths authorised by State governments
Crematoria and burial grounds
#blackmoney | #IndiaFightsCorruption | #Rs500 | #Rs1000 | Surgical Strike | #NarendraModi | #PrimeMinisterModi