Hello all!
Hope you guys are having a good and productive time in your respective lives. Today, I am going to share something on the topic of me and my Guru ( Gurudev Sri Sri Ravi Shankar Ji). I would like to request you to read this full story and then share your opinions.
Q. Many times, people asks me, Why you follow Sri Sri Ravi Shankar? Have he contributed something in your life?
A: I am alive because of Sudarshan Kriya (discovered/invented by him). Those who knew me from my school days knows that I was a patient of Severe Migraine and I used to get migraine attack that almost used to make me feel that I am almost dead. Rainy seasons were the most fearful ones for me as whenever I used to get wet in rain-water, severe migraine attach would hit me. The day when I first experienced the Sudarshan Kriya (A breathing technique), it was such an beautiful and relaxing experience for me and somewhere in my heart, I felt that this is the cure for my illness. From that day to today (more than 5 years now) – I hardly fell ill. From expense of around 50K-1L on my medications to 50rs-500rs is the journey.
Clearly, his contribution in my past life is zero as he gave me a complete new life. For this I will always owe him.

Q. You are brain-washed. There's nothing like Baba and Swamis. Wake up! Be practical Are you ignorant?
A: I usually laugh on people who ask me question like this or who suggests me to open my eyes and look around the world. There's a very funny incident – There's a friend of mine, who used to tell me – Follow science – follow science – these Babas and Swamis will take you nowhere but in the miserable state. I used to neglect him every time. One fine day, he came up with some rocket science & started explaining me why I should follow science and not the spirituality – that day what I answered him still astonishes me of myself. I asked him – Who is a scientist? He replied – The one who do well research and innovates.
And I replied – Exactly, So basically a scientific mind is one who is open for all possibilities & who knows that it's impossible to know everything on this planet. So without knowing anything and without exploring the spirituality / the Babas / the Swamis completely, it is sheer arrogance and ignorance to comment something on them. Have you been with them at least for a month? No! and just by some news or some stories of people you started believing that all Babas and Swamis are bad – this is the exact opposite of science mind. Yeah 1-0; I won. Now he is also an ardent follower of His Holiness Sri Sri Ravi Shankar Ji. Between, like the body needs wash – brain to need it :) I found, Meditation techniques and Sudarshan Kriya taught by Gurudev Sri Sri very helpful.
So, what's the practical solution? Experiencing, being with the flow for at least some considerate time – even you might think that you are wasting your time & then commenting something. Isn't it? (Gurudev Sri Sri Ravi Shankar Ji is the most practical person, I have ever met..)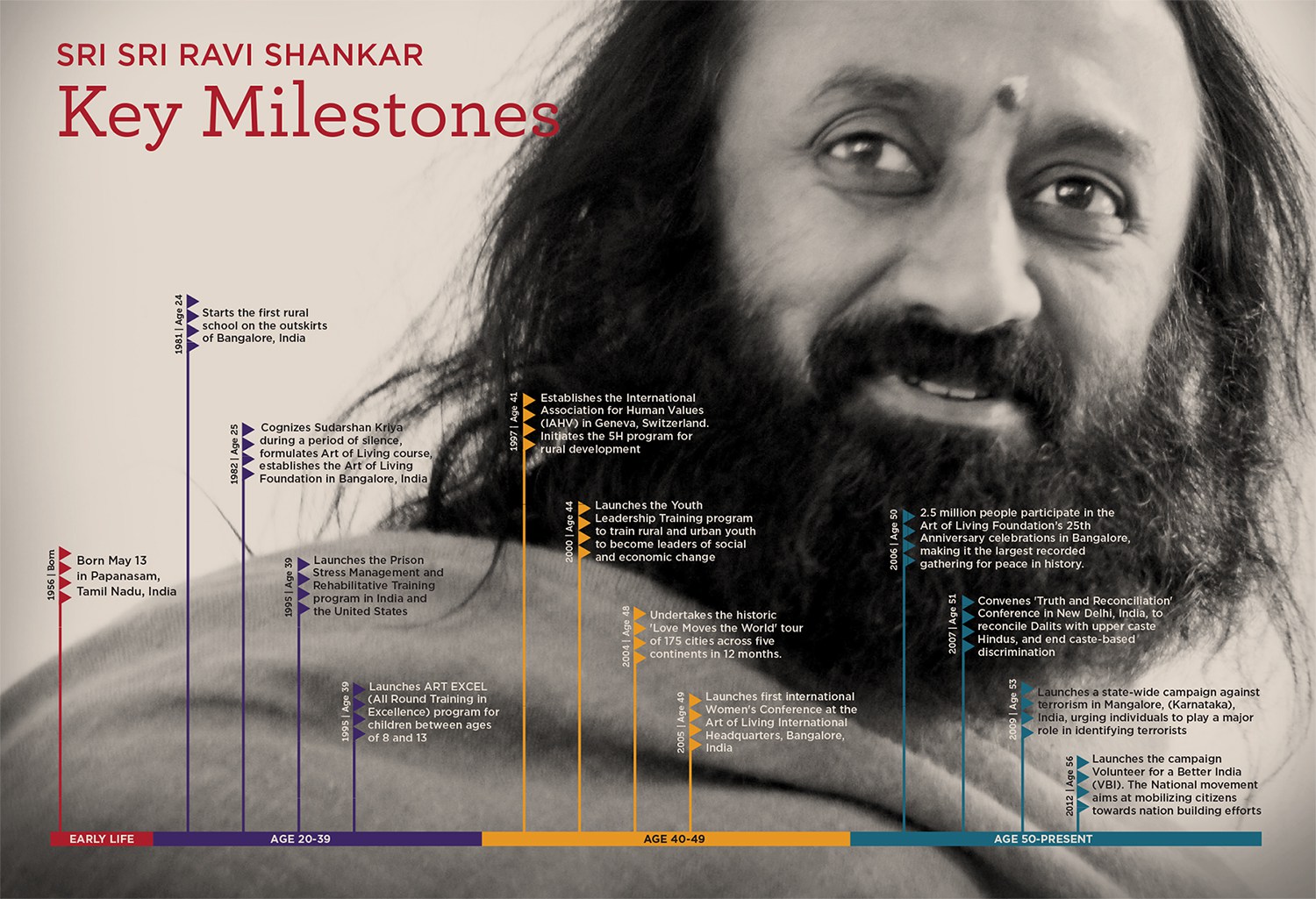 P.S. This is just one part! There are so many other stories & such different incidents. Yeah! Some of them will be a total bouncer for many. Coz I believe –
FAITH DOESN'T MAKE SENSE, IT MAKES MIRACLES
Do share this article! and comment below!
Love, Prasad!