Surprise! Surprise! Not for you guys but for me. Today we went to Ormanjhi (village areas) in Ranchi District to interact with some decision-makers and also with some villagers and guess what?
Though when I am so surprised – for all reasons it is because I got some good internet connection. Yes! Those villages have 4G Jio internet connection to the extremest point.
Our journey started a little late than we expected. We visited Ormajhi village and villages and gram panchayats in that block. There we had a fruitful discussion with MP Ram Tahal Choudhary ji. Then we started visiting other decision makers mainly Mukhiya of the villages. One Mukhiya, Sitadevi is so inspiring. We had around 30 minutes long discussion with her on various things. She shared that how she was thinking to become a teacher after graduation but be because of marriage she needs to change some of her plans and then she became Mukhiya of the village. She also shared that it is tough for a woman to manage both personal life and the work life but it is not impossible. Her village comes from the very backward area, she urged that more programs which empower people should be conducted there. She said though she always wants to learn and do higher studies but because of this post, she keeps on meeting many dignitaries and officers and interacting with them teaches her a lot. She was happy and emotional at the same time.
There are very few people in this world who really inspires me. Though I keep learning from everyone but very few people are such to whom I really look for. This lady is now on that list. She was too genuine and honest in her speech.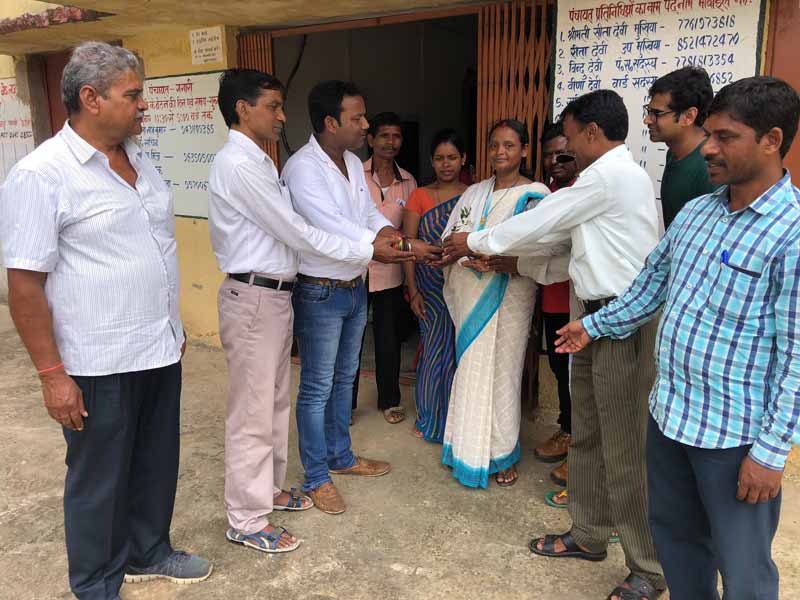 The journey continued and we visited many such places. One thing I liked very much is – Jharkhand is green and picturesque. There were so many places in our journey where I thought Oh, we should wait here sometime and click some good photos or record some videos.
Before I forget, let me tell you – we also met the World Record holder Mr. Rajendra Ji. He has a world record for pulling 3 trucks from his teeth. He received a doctorate because of that. He is just a simple man just like us. When asked what is the secret of his teeth and what toothpaste he use? He said – He uses the straws (branches of the trees) and the secret is – practice. Practice can make everything possible!
We were accompanied by some volunteers from the village and I was amused to see the simplicity in them. That's something urban people will never have. If one thing which urban people should really look for from the rural people is their enthusiasm, their creativity and how to live life with joy in any condition.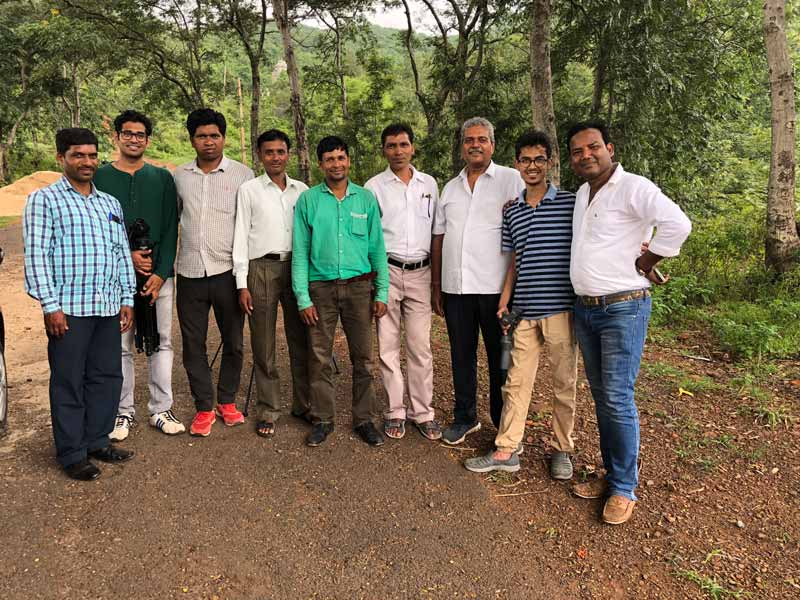 Really! India is incredible so are the people & nature. To summarise today's experience, I would like to say –
COME OUT, COME OUT, THE WORLD IS BEAUTIFUL. KEEP YOUR PROBLEMS ASIDE AND MEET SOME AMAZING PEOPLE OUT THERE, VISIT SOME AMAZING PLACES. COME OUT, COME OUT.
Pk:)